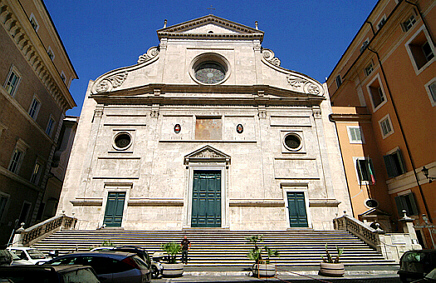 Saturday after Ash Wednesday

Not all the churches in the current list of Station Churches are original. Today's Station Church, the Basilica of Sant' Agostino, replaces an original Station Church, San Trifone, which had been demolished. San Trifone had been given into the care of the Augustinians, who also built a new church, Sant' Agostino a few streets away. San Trifone was the church to which they brought the body of St Monica, mother of St Augustine, from her original tomb in Ostia. When San Trifone was demolished, her remains were transferred to the new church.
The basilica is hidden away in a backstreet, and many is the time when out in that area of the city I was asked by pilgrims and tourists alike where to find it. Having failed to give directions accurately, the streets are like a maze, I ended up bringing people to the church, and that provided another opportunity to pop in and say hello to St Monica.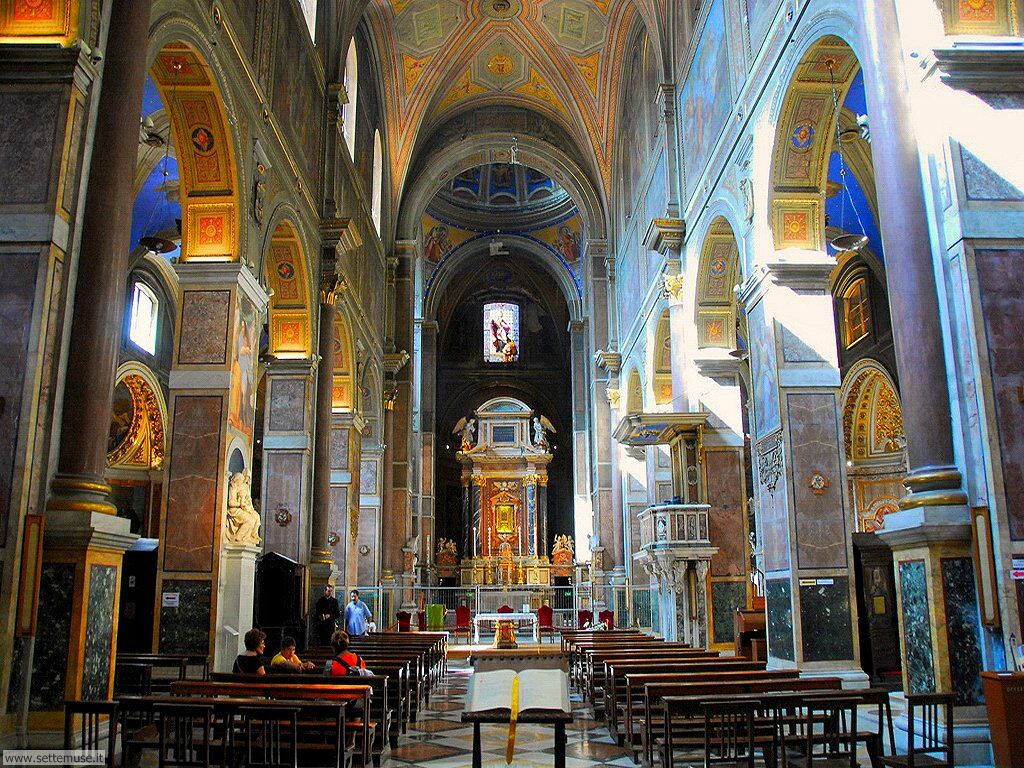 One of the interesting things about the church's history is that it attracted a lot of prostitutes who came to worship here. Indeed a former courtesan, Fiammetta, the lover of the notorious Cesare Borgia, is buried in the church. When you think about it that is quite appropriate given St Augustine's life story.
Lent is a time for repentance, when we open ourselves to God's grace. St Augustine teaches us that we need that grace, we would be lost if we did not have it. The Lord seeks us out, urges us to open our hearts so we may receive that grace. Like the courtesans and prostitutes that came to Sant' Agostino's we are sinners, people who have been unfaithful to Christ through our daily forgetfulness of him and our giving way to our passions. And like those women we can find a place of peace, forgiveness and reconciliation in the Church. Christ gave us the sacrament of Confession to enable this, and we should avail of it often not only to say sorry and receive forgiveness, but to receive the graces we need to avoid sin in the future. We cannot do it on our own.
And lest we think we are alone: we are not. We have the Lord, we have Our Lady and we have the Saints who know the "real me", the me that hides away from the gaze of others. St Monica was a great advocate for her son's conversion, and since she went to heaven she has become an advocate for the sons and daughters of others. I wonder if the courtesans and prostitutes ended up kneeling at her tomb to ask her help for their lives? If they did, then they offer us an example for our lives: we too should call upon the Saints to assist us.
Tomb of St Monica